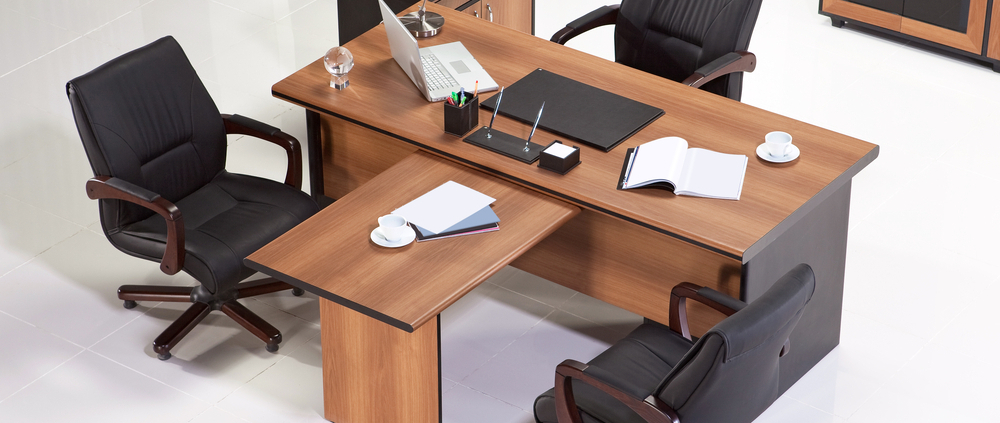 When you move into a new location, it almost always means that you are leaving behind an old space. Unless the two spaces are identical, chances are you will no longer need some of your FF&E. If you don't have an FF&E project manager planning an exit strategy, you could be left eating the cost of disposal.
FF&E is the furniture, fixtures, and equipment that populates your office or industrial space. While there are some instances of the property company owning FF&E, it usually belongs to the tenant and is their responsibility to liquidate once the lease ends.
First Choice: Resell
Selling your unwanted FF&E makes the most sense because you can recoup some of your money and avoid paying disposal costs. The drawback to selling your excess FF&E lies in the difficulty of finding a buyer. If you don't have a network of potential buyers and your office is in an industrial complex or office park, the simplest method for reselling your FF&E is to advertise locally. Make sure to consult with you property management office for guidelines on posting bills. They may also be able to help you promote your FF&E to other tenants. Other options include listing your items for sale on online marketplaces or taking out ads.
Second Choice: Donate
Donating your unwanted FF&E won't bring the same returns as selling, but it tends to be easier and provides a quicker turnaround. Numerous charities accept office equipment, and some will even cover the cost of labor and transportation. Taking this route also provides your company with an advantage come tax season. Just make sure to keep your receipts. If you need ideas on where to donate, this article provides some helpful tips.
Last Resort: Landfill
The goal is to keep FF&E out of landfills, but you may not have any other choice. There are several junk disposal companies that you can hire to haul away the trash, but these tend to be costly. You can also rent roll-away dumpsters, which are more affordable, but you will be responsible for providing labor.
How an FF&E Project Manager Can Help Save You Money
An FF&E project manager will begin with an evaluation and appraisal of your unwanted FF&E and then form a disposal plan. At Relocation Strategies, we have a vast network of reliable vendors that we utilize to ensure your FF&E is disposed of in the most environmentally and economically friendly manner.
We handle all labor, planning, and transportation that's associated with FF&E disposal. This means you can have a stress-free transition and focus on what really matters—running your business. If you are preparing for a move and overwhelmed by how to handle your excess FF&E, please reach out for a consultation.
https://relo-strategies.com/wp-content/uploads/2023/03/shutterstock_390277798.jpg
786
1000
Corey Udkoff
https://relo-strategies.com/wp-content/uploads/2016/08/RSI_logo_wide-300x154.png
Corey Udkoff
2023-03-29 18:41:28
2023-06-19 14:04:33
A Guide to FF&E Disposal